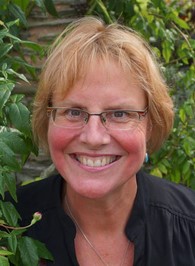 Lynn Murden is the owner of Yummies in a Jar, which opened in 1992. Lynn began selling jars of Strawberry Rhubarb jam at a street fair in Baysville, Ontario, and by the second sale, she was hooked. During that time, Lynn experimented with jam-making and learned the procedure. After that, she started selling at Bracebridge Farmers' Market, Gravenhurst Farmers' Market, and local craft shows. Businesses continue to grow as Lynn's jams start to sell in specialty shops and she attends more craft shows. The company's products are still hand made and hand packaged in Lynn's kitchen in Baysville, Muskoka, 30 years later. Her weekly schedule consists of cooking two days a week, going to two Muskoka Farmers' Markets, managing her onsite gallery with her husband, artist John Murden and maintaining a seasonal shop downtown.
We have tried a number of the products from Yummies in a Jar. I had a heart attack last year, so I am more concerned about what goes into my food. Jams, dessert toppings, pepper jelly, fat free vinaigrette dressings, and pure maple syrup are among the products made by Yummies in a Jar. Lynn uses locally sourced ingredients in her products, so you truly shop local when you purchase from Yummies in a Jar. This is particularly important in today's economy.
Raspberry Maple Syrup
Yummies in a Jar Raspberry Maple Syrup was great on our favourite waffle mix from Anita's Organic Mill. Anita's Organic Mill waffles were even more delicious with this topping, which we didn't even think was possible.
Blueberry Raspberry Oil Free Vinaigrette
Summer is a couple months away. I don't know about you, but my family eats a lot of salads in the summer. Blueberry Raspberry Oil Free Vinaigrette from Yummies in a jar screams Summer. It has fresh and light flavors which make for the perfect dressing. Kid friendly our daughter absolutely loves it. It has no added fats, so if you have to watch what you eat like I do then this is the salad dressing for you. My wife likes to use the dressing over her quinoa. We have also use it on top of fish and over berry salad.
Cherries & Almonds Jam
When added to my wife's fresh baked brownie, the Cherries & Almonds Jam was a nice touch. It reminded me of a black forest cake at first bite. For this upcoming Mother's Day, it can also be used as a filling inside of a cake or on top of chocolate ice cream.
As with all Yummies in a Jar products, Cherries & Almonds Jam is extremely tasty and can be used for nearly anything you can think of.
Fuzzy Navel Jam and dessert topping
It's impossible to resist the Fuzzy Navel Jam and the peaches, oranges and peach schnapps topping for dessert. All I can say is I wish it didn't disappear so fast. We enjoyed this over our ice-cream sundaes as a refreshing treat.
Cranberry Jalapeno Jelly
Cranberry Jalapeno Jelly is great topped over brie, Camembert and other cheeses, and an excellent glaze on chicken or tossed in with rice and vegetables The jelly has sweet tastes of cranberry with a very mild hint of jalapeno in the background.  My wife's cousin served it on top of pretzel crackers covered in cream cheese. She commented that it was absolutely delicious and would definitely order it again.
This upcoming Mother's Day why not create a gift basket for mom with goodies from https://www.yummiesinajar.com.