recipes
Posted by Lynn Murden on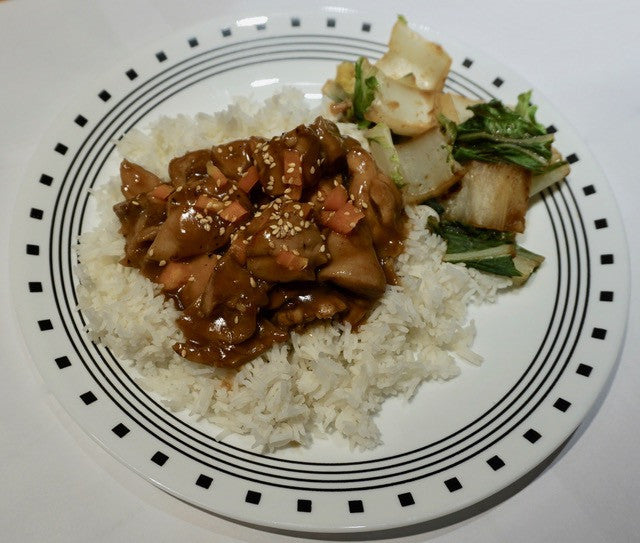 This easy, make ahead chicken dinner is delicious with the addition of our Yummies' marmalade!
Posted by Lynn Murden on
The Yummies in a Jar Chocolate Cherry Jam, enhanced with creme de cacao and kahlua, takes Trifle to a whole new level!
Posted by Lynn Murden on
Grease & flour a 9" round or 8 1/2" x 11" cake pan. Preheat oven to 350 degrees F.  Bake 50 - 60 minutes or until top is lightly brown and a toothpick comes out dry.  Cool then spread with the Wild Blueberry Jam.  If desired, top with whipped cream - Yummy! Ingredients 3/4 cup soft butter or margarine 1/2 cup sugar 3 eggs 1/2 cup Yummies in a Jar Maple Syrup with Rum or Brandy 2 1/4 cups all purpose flour 1 Tbsp baking powder 1/2 cup milk 1 1/2 cups wild blueberries - fresh or frozen 1 cup...
Posted by Lynn Murden on
Another recipe submitted by one of my wonderful customers but I don't know who to thank!  If it's you, please let me know. Preheat oven to 400 degrees F.  Grease or spray a 12 cup standard muffin tin.  Bake for 20 minutes, cool for 5 minutes, turn out & enjoy! In large bowl combine: 1 1/2 cups all purpose Flour 1 cup rolled oats 1/2 cup brown sugar 1 tsp baking powder 1/2 tsp baking soda 1/2 tsp salt 1/2 tsp cinnamon In medium bowl mix: 1 cup (250 ml jar) Yummies in a Jar Simply Cranberry or    ...
Posted by Lynn Murden on
Ideal for 8 - 10 BBQ'd Chicken Wings!  This delicious and slightly spicy recipe was submitted by one of our customers but unfortunately, her name was not on the recipe. If you are reading this, please let me know it was you! Combine and refrigerate for at least 20 minutes: 1/4 cup (1/2 a 125 ml jar) Yummies in a Jar Red Pepper Jelly 2 Tablespoons Yummies in a Jar Hot Pepper Jelly 1/8 tsp Chili Powder 1/8 tsp Cumin 1/8 tsp Garlic Powder 1/8 tsp Onion Powder 1/8 tsp Mustard Powder 1 Tbsp Tomato Paste (or 2 Tbsp ketchup) 2 Tbsp...
---